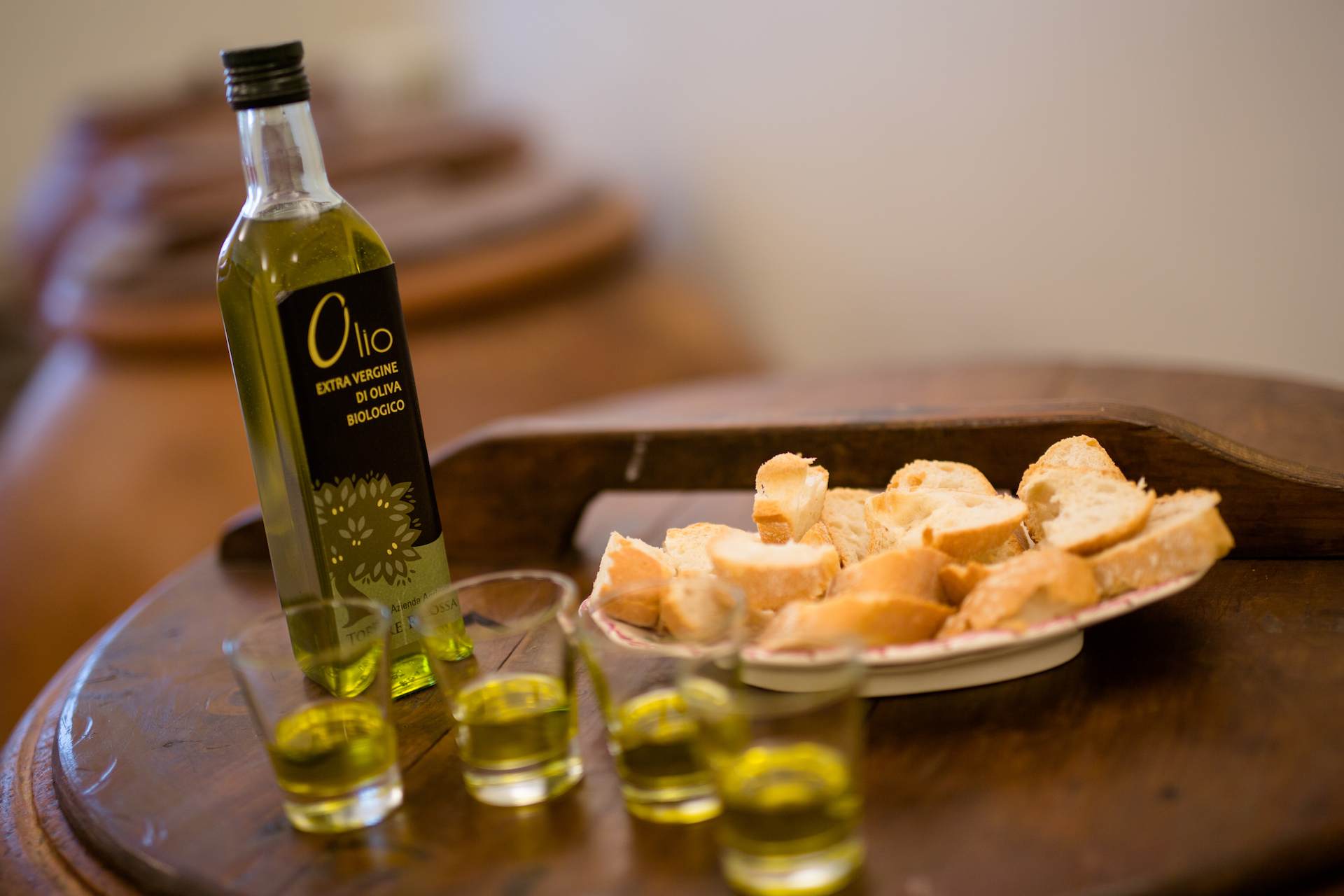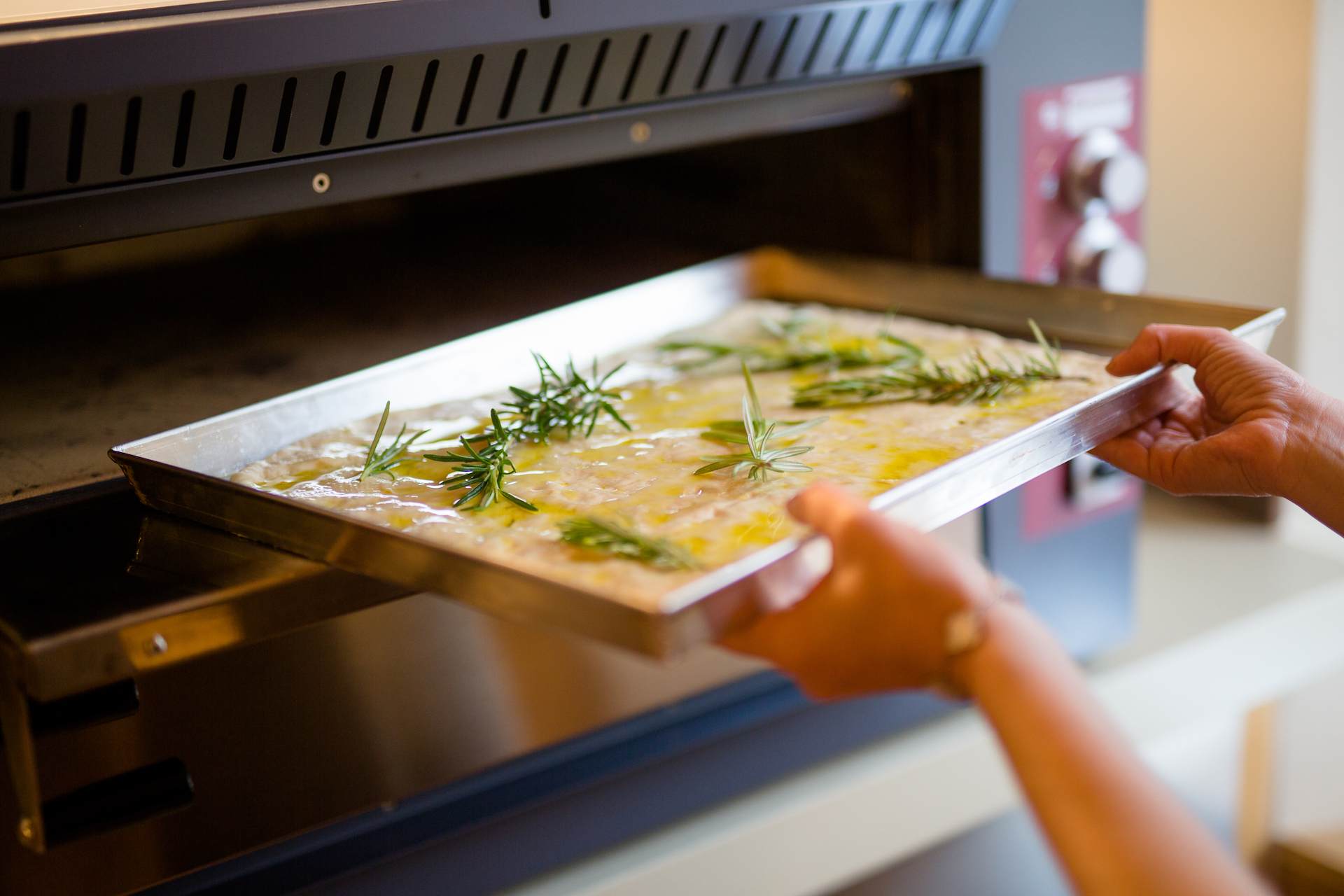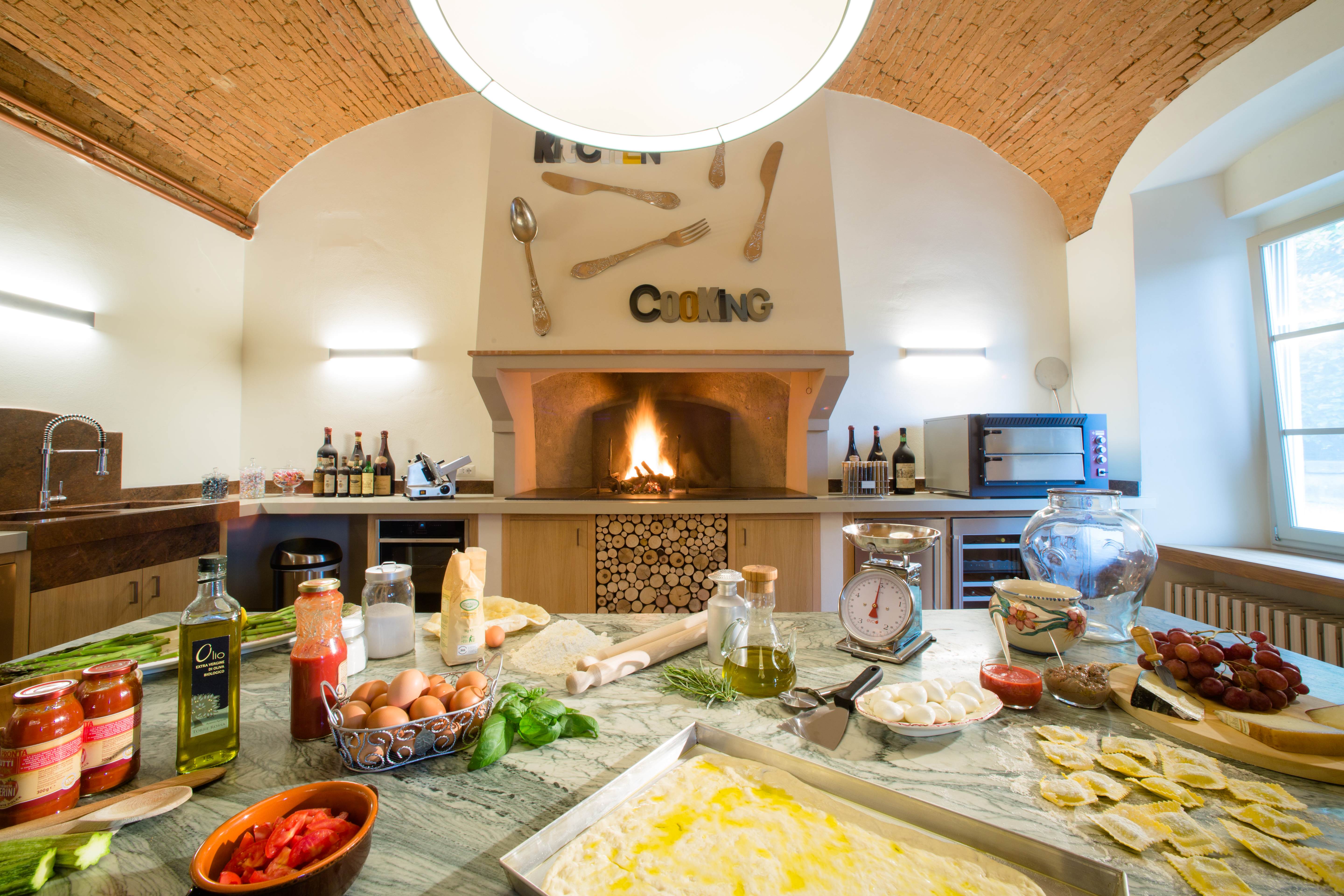 The farm produces the "Torre Rossa" Extra-virgin olive oil that is still stored in characteristic terracotta orci. The olive grove extends for about 20 hectares, where local varieties such as Frantoio, Moraiolo, Pendolino and Leccino can be found amongst the 4000 or so trees. The harvesting of the olives generally takes place in the month of November. The olives are picked by hand, or with the help of special combs or other instruments which cause the fruit to fall into nets or sheets spread out on the ground.
Villa Torre Rossa is built around a tower that dates back to 1200 and was used by guards responsible for watching over the endless expanse of fields and the surrounding woods. During the Middle Ages it belonged to the Gherardini noble family, who ruled throughout the 14th century. After that, the property changed hands. Cavaliere Leone Battista, Count of Alberti, restored and refurbished it completely, putting the finishing touches to the internal decoration as well as extending the building in 1676. In 1934 it was bought by the present owners who have made it the comfortable residence that it is today.
Tasting of olive oil
The Torre Rossa Farm offers you the occasion to live a unique experience: visit the antique olive grove and taste the delicious extra virgin organic olive oil made with the pressing of its olives. This is a 100% Tuscan product with very high nutritional values.
The tour dedicated to the tasting of the olive oil is made special thanks to the landscape of the green Tuscan hills, a suggestive environment that wraps the path with poetry. This path, which passes through splendid ancient olive trees, leads to the original oil mill with stone grinders.
The oil mill hosts the tasting of the extra virgin olive oil. Olive oil is known for its beneficial antioxidant qualities and this oil has a characteristic herbaceous and artichoke flavor with spicy and bitter aftertastes that will surely win you over. Moreover, this olive oil is sold directly on the farm.
Discover the charm of a day that emphasizes the tradition, nature and Tuscan extra virgin olive oil, which can also be easily purchased via internet!