The new oil has arrived! Organic extra virgin olive oil, 100% Made in Tuscany.
A sudden freeze in April, in full bloom, an excessive drought in the summer months ... And here is that the harvest is not quite what was expected, let's say that the vintage is not the best.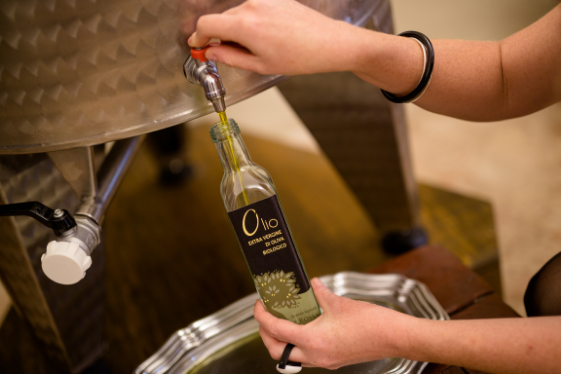 But we certainly didn't let ourselves be discouraged, the hand harvesting on our 20 hectares of land took place last week, and now the oil is finally ready! A whole year's hard work has paid off!
4000 plants have guaranteed an excellent product, certainly in less quantity, but the quality does not pay for it! Indeed, we have respected our ideals of organic oil and cold pressing, carried out as every year at the local oil mill.
New oil for us in Tuscany is almost an institution, there are several country fairs and festivals where you can enjoy tastings and tastings.
If you don't want to miss this tradition, you can have our new oil delivered directly to your home! Order it through our online shop or write to us at the email address info@torrerossa.com.
The best way to taste it? A slice of grilled Tuscan bread, rubbed with a clove of garlic, a sprinkling of salt and pepper and a teaspoon of new oil ... Et voilà, the fettunta is served !! Ideal for an afternoon snack or before dinner!
Seeing is believing!
Salva